Infection control > Consumables
Ashta Europe is a brand that offers a wide range of disposable infection control products that include disposable clip cord covers, tattoo machine covers, disposable sleeves, disposable apron, face mask with ear loop, latex gloves etc. we supply disposable beauty accessories to meet the growing demand of high quality products at competitive price. As a beauty industry supplier, we focus on supplying cosmetic accessories and skincare accessories to our professional clients. Whether you are interested in disposable beauty supplies or cosmetic beauty products, we offer a large collection of products to find your specific needs.
The products that we offer here online are designed to meet today's health concerns by promoting cleanliness and hygiene with our disposable product range. We maintain an extensive inventory of our products from which you can surely find products of your choice for your beauty salon and parlour business. Today, we remain focused on providing our customers with superior quality products that they deserve having. For this we source our line of products from reputed brands in the industry to meet the quality standards. Customer satisfaction being our top priority, we are committed to providing outstanding products to our client's. Check our listed products online to learn more about them and purchase products that best match your requirement. We hope that after reviewing our online stock of quality products, you will find exactly what you are looking for. You can even come back for more products as we keep updating our stock with new ones.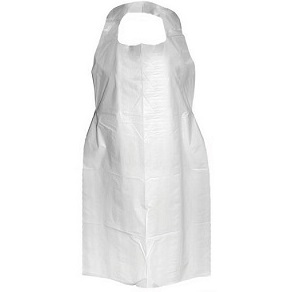 Art.nr: I-1
Disposable Apron
Disposable Apron with punched neck opening and two punched bands.
Material: polythene
Size: 75cm x 110cm
Option
Price/pcs
Qty.
1 pcs
1stk
0.30
100stk
10.00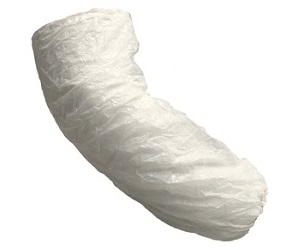 Art.nr: I-2
Disposable Sleeves
It is recommended to cover your arms while tattooing especially if you have some scratches or sores on your arms.
Material: PE
Size: 40cm x 20cm
10pcs
Price:
2.00 €
(Excl. VAT)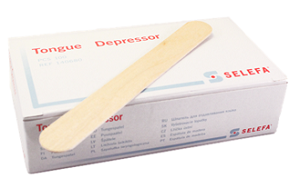 Art.nr: I-3
Tongue depressor
Wooden tongue depressor used while Piercing, Tattooing & Permanent Makeup procedures (to remove a dose of Vaseline or other creamy substances from their containers for further use), for waxing procedure etc.
Price for 1box; 100pcs wooden depressors/box
Price:
5.60 €
(Excl. VAT)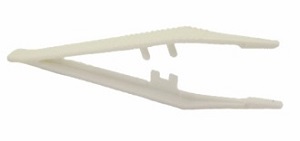 Art.nr: I-4
Plastic Tweezers
Use Tweezers when you need to pick up any objects to maintain their clean status and eliminate getting bacteria into it.
Use theseTweezers, for example, to pick up the cleaning pads from the container, jewelry, when working with precision handling without metal contact etc.
Price for 1pc; 1pc tweezers/bag
Price:
0.60 €
(Excl. VAT)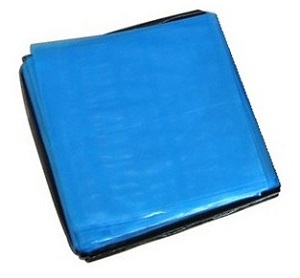 Art.nr: I-5
Disposable Tattoo Machine Covers
Cover your tattoo machine during tattooing that ink and blood do not get on it. It will reduce cross contamination risk.
Tattoo machine must be always cleaned with an appropriate agent before and after tattooing as well.
Size: 130mm x130mm
250pcs/box
Price:
8.00 €
(Excl. VAT)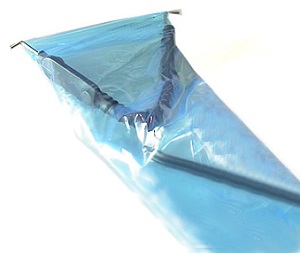 Art.nr: I-6
Disposable Clip Cord covers
Slide clip cord into cover easy and quick.
50 or 100 pcs individual clip cord covers/bag
Length: 50cm
Width: 5cm
Option
Price/pcs
Qty.
1 pcs
50 stk
5.00
250 stk
18.00
BACK TO TOP