Tattoo > Practice Material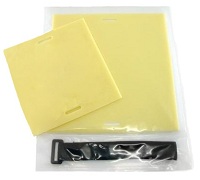 Art.nr: T-220
Practice skin with strap
Very similar to human skin. Strap it onto a part of the body and begin your work.
Material: Rubber
Size: C
1 pc/ bag
Price:
48.00 €
(Excl. VAT)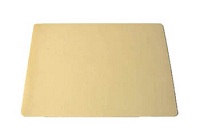 Art.nr: T-221
Clean practice skin
This tattoo exercise skin is empty on both sides. Create your confidence by improving the lines, color techniques and strength of your hand before starting with real skin.
Thick enough to use on both sides..
Size: 20cm x 15cm
Price:
2.80 €
(Excl. VAT)
BACK TO TOP